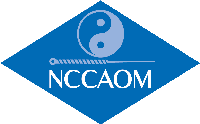 Oriental Medicine is an ancient healing system that addresses the balance of body-mind-spirit through use of a variety of modalities. This practice, both a science and an art, enhances health and promotes the capacity of a person to heal naturally. It is equally appropriate for relieving physical symptoms as it is for those that relate to the mind and spirit such as anxiety, depression and other chronic conditions and symptoms caused by the stresses of daily life. People of all ages can benefit from Oriental medicine.
Sallie holds the following licenses and certifications:
Licensed Acupuncturist ~ by the Virginia Board of Medicine
Diplomate of Acupuncture ~ by the National Certification Commission for Oriental Medicine (NCCAOM)
Certified Facilitator of The Work of Byron Katie ~ by the Institute for The Work
Licensed Registered Nurse ~ by the Virginia Board of Nursing
Treatments can address:
Chronic Illness
Infertility / Reproduction
Stress / Anxiety / Sleep Difficulties
Fatigue
Life Transitions
Emotional Imbalances
Wellness / Prevention
PMS and menopause
Chronic pain
Sports injuries
Cancer support
Personal growth
When working with her patients Sallie often offers several of the following modalities:
Acupuncture / Chinese massage
Nutrition
Chinese Herbal Therapy
Mind-body practices: Meditation/Inquiry
Acupuncture sessions may include the use of:
Moxabustion/heat therapy
Cupping/rolling
Ion pumping cords
Colourpuncture
Sallie graduated salutatorian from the Acupuncture/Acupressure Institute (now Acupuncture and Massage College) in 1998 with an Acupuncture Diploma. She pursued further studies in chinese herbology, integrated nutrition, homo-toxicology, homeopathic medicine and oriental bodywork to obtain a four year Master's level Oriental Medicine Diploma in 2000.
She has studied various types of Acupuncture including: Traditional Chinese Medicine, Non-Somatic Extraordinary Vessel Healing, Dr. Tan's Balance Method, Five Element Acupuncture, Auricular Acupuncture.
Sallie has participated as a practitioner in the following research studies:
Effects of Acupuncture's Extraordinary Vessel treatments on depression. Daniel Atchison-Nevel in conjunction with Florida International University. 1999/2000  Sallie provided moxibustion, cupping and rolling treatments. The successful results of the pilot study, Using Acupuncture to Treat Major Depressive Disorder, were presented at professional conferences and published in peer reviewed professional journals.
Department of Gynecology at University of Virginia.  Sallie worked as an acupuncturist for a UVA Medical School study which analyzed the effect of one particular six acupuncture point protocol on polycystic ovarian syndrome.
She pursues ongoing training in different aspects of Oriental medicine, and enjoys taking weekly classes in Qigong. She also provides supervision for Acupuncture Detoxification programs at various mental health and substance abuse agencies in central and northern Virginia.